Mackinac County
Emergency 911
The Mackinac County 911 Coordinator is responsible for the implementation, management, and operation of the Mackinac County 911 Final Plan. The Coordinator is under the immediate direction of the Mackinac County 911 District Board and the overall direction of the Board of Commissioners. This 911 Coordinator is also responsible for all administrative functions of the 911 program including budget and management of resources.
Bryce Tracy, 911 Coordinator

Annex Building – Room 100
100 S. Marley
St. Ignace, MI  49781
Phone: (906) 643-3391
Fax: (906) 643-7964
e911@mackinaccounty.net
We ALL Rely on 9-1-1
Please Vote on August 3rd, 2021
9-1-1 Local Surcharge Ballot Information
A proposal will be on the voting ballot to allow the Mackinac County Commissioners to authorize an increase to the current 911 Local Surcharge Fee on your monthly phone bill from $1.48 per month, up to $2.50 per month.  This equals a total increase of $12.24 per year, per phone/device to maintain 911 services.
The funding that supports 911 services in Mackinac County comes out of your pocket, and we need to know if you agree that the 911 Services currently provided should be funded in this manner. 
It is our mission to continue and provide the most efficient and the best possible dispatching of Emergency Services (Police/Fire/Medical) upon calling 9-1-1 in Mackinac County.
9-1-1 Surcharge – Frequently Asked Questions "FAQ" Document
(Please click the link below) 
Mackinac County 911 Surcharge FAQ 2021
MACKINAC COUNTY 911 SURCHARGE BALLOT PROPOSAL
Shall the County of Mackinac, Michigan, be authorized to assess a charge on all landline, wireless, and voice over internet protocol service users located in Mackinac County of up to $2.50 per month, being a $1.02 increase from $1.48 to $2.50 per month, to be used exclusively for the funding of 9-1-1 emergency telephone call answering and dispatch services within Mackinac County, including facilities, equipment, maintenance, and operating costs?
YES
NO
We will also be posting updates to our social media pages with more information about the pending 9-1-1 Surcharge proposal:
Mackinac County Smart911 Service
Smart911 allows you to create a safety profile for you or your household that includes any information you want 9-1-1 and response teams to have in the event of an emergency. When a citizen makes an emergency call, their Safety Profile is automatically displayed to the 9-1-1 call taker, allowing them to send the right response teams to the right location with the right information.
With Smart911, citizens can link both home and work and other addresses to mobile phones, which can be passed on to responders in the field for more detailed, rapid response.  Additional information including pets in the home, vehicle details in the event of an accident, and even emergency contacts can all be included in a Safety Profile.  All information is optional and the citizen has the ability to choose what details they would like to include.
Over 75% of calls made to 9-1-1 come from mobile phones. When you dial 9-1-1 from a mobile phone, the 9-1-1 call takers have very little information to help you – only your phone number and a very general sense of your location.  In an emergency, seconds count, particularly if you or your loved ones have medical conditions, or if there is a fire.
Once you register with Smart911 your safety profile follows you.  If you call 911 in any jurisdiction that uses Smart 911 they too will have your safety profile. The system allows you to enter multiple addresses that you may spend time at (cottages, hunting camps, etc.) this will give responders in that area all of your safety information.
We encourage you to create a safety profile for your family to have all of your information immediately available to 911 and to receive emergency notifications.  Smart911 is private and secure, is only used for emergency responses, and only made available to the 911 system in the event of an emergency call.
If you've already signed up for RAVE Emergency Alerts (See Below) you will need to enable Smart 911 on your RAVE profile.
Mackinac County Emergency Alerting System (EAS), RAVE Alert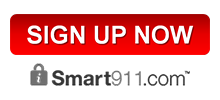 Register now for approved Mackinac County, MI emergency communications and other important alert notice information via text message and or email.  Be sure that you are safe and informed to get important alerts to improve your situational awareness about major road closures, weather warnings, and other emergencies that may impact you and your family.
There is NO cost to receive these updates, aside from any texting fees from the participant's mobile coverage plan.
To opt in to the text alert ONLY system: Text "MackinacEAS" to 67283
Users will receive a reply: "Welcome to the Mackinac County Emergency Alerting System (EAS). Alerts and other important notifications will now come via "text" to your phone.
To opt-out: send a reply message to 67283 "STOP MackinacEAS" to Cancel. MSG & Data Rates May Apply MSG Frequency Varies," verifying participation in the text alerting system.
Overview of the year 2020 911 Calls For Service
Mackinac County 911 District Board
| | |
| --- | --- |
| Mark Wilk, Chairman | Manager, Straits Area EMS |
| Tony Brown | Chief, City of St. Ignace Police Department |
| Calvin "Bucky" McPhee | Mackinac County Board of Commissioners |
| Steve Therrian | Straits Area EMS (St. Ignace) |
| Mike Kasper | Mackinac County Emergency Management |
| Sam Barnwell | Mackinac Island EMS, Marine Rescue |
| Dennis Bradley | Mackinac Island |
| Robert Marchand | Chief, Sault Tribe Law Enforcement |
| F/Lt. John Schneider (Post Commander) | Michigan State Police, St. Ignace Post |
| Steven Paquin | City of St. Ignace Fire Department |
| Ed Wilk | Mackinac County Sheriff |
| Ron Peterka | Brevort Twp |
| Laurie Collier | Hendricks Twp |
| Will Ross, Vice Chairman | Clark Twp EMS |
911 District Board Meetings
All meetings are open to the public, and additional agenda items may be brought to the attention of the 911 Coordinator no later than one week prior to the scheduled meeting date. All meetings will be held accordingly at the St. Ignace Fire Department (618 Chambers Street, St. Ignace) unless otherwise posted.
Tuesday – January 26, 2021 @ 6:00 PM
Tuesday – March 30, 2021 @ 6:00 PM
Tuesday – April 27, 2021 @ 6:00 PM
Tuesday – May 25, 2021 @ 6:00 PM
Tuesday – June 29, 2021 @ 6:00 PM
Tuesday – July 27, 2021 @ 6:00 PM
Tuesday – August 31, 2021 @ 6:00 PM
Tuesday – September 28, 2021 @ 6:00 PM
Tuesday – October 26, 2021 @ 6:00 PM
Wednesday – December 8, 2021 @ 6:00 PM  – 911/Emergency & Management Symposium (Location TBD)
Additional 9-1-1 Information & Resources