Mackinac County
Emergency Management
This department is the coordinating agency responsible for County-wide emergency management and disaster preparedness. The department ensures the efficient utilization of county resources during periods of emergency and disaster and discharges County responsibilities under the Michigan Emergency Management Act (P.A. 390, 1990)
Mike Kasper, Coordinator PEM
100 S. Marley
St. Ignace, MI  49781
Phone: (906) 643-6731 / (906) 430-1466
Fax: (906) 643-6731
Coronavirus (COVID-19) Updates
Mackinac County 911 & Emergency Management are closely monitoring the situation.  The County Emergency Operations Center (EOC) has been activated. Many efforts are ongoing.  Including various coordination planning, and education efforts, providing specific COVID-19 emergency response training and guidance protocols for all emergency first responders, constant collaboration, and providing logistical support as needed with our local Medical Health Care Providers are our top priorities right now.
Please stay informed, and be prepared, please visit https://www.michigan.gov/coronavirus for more information and updates specific to Michigan. Don't forget to sign up for our Smart 911 Program which will help us with vital personal or family information during a medical emergency https://www.smart911.com/
Michigan Department of Health & Humans Services (MDHHS) is running a statewide COVID-19 hotline for health questions at 1-888-535-6136.
To receive updates directly from the MDHHS, you can sign up for the COVID-19 newsletter online.
The local LMAS Health Department is also a good source for updated and current COVID-19 information https://www.lmasdhd.org/
We are also posting updates to our social media pages:
Mackinac County Emergency Alerting System (EAS), RAVE Alert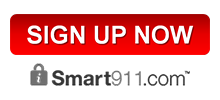 Register for approved Mackinac County, MI emergency communications and other important information via text message and email.  Be sure that you are safe and informed to get important alerts to improve your situational awareness about major road closures, weather warnings, and other emergencies that may impact you and your family.
There is NO cost to receive these updates, aside from any texting fees from the participant's mobile coverage plan.
To opt into the text alert ONLY system: Text "MackinacEAS" to 67283
Users will receive a reply: "Welcome to the Mackinac County Emergency Alerting System (EAS). Alerts and other important notifications will now come via "text" to your phone.
To opt out: send a reply message to 67283 "STOP MackinacEAS" to Cancel. MSG & Data Rates May Apply MSG Frequency Varies," verifying participation in the text alerting system.